Ontario Private Investigator Training
Get Your Ontario Private
Investigator License
This mandatory private investigator training course is required before you apply for your Ontario Private Investigator License
Steps To Receive Your Private
Investigator License
Step 1
Complete the mandatory 50
hour training course
Step 2
Write and pass the provincial exam
(77% minimum score)
Step 3
Apply to the Ontario government and receive your license.
Everything You Need
51 lessons with video and text.

10 Quizzes to ensure understanding of the material

Available 24/7/365

No time limit to complete the course

Support available if you have questions or need help.

Available on all internet-connected devices – desktop, laptop, tablet or mobile phone using Windows/Mac/iOS/Android

Assistance with booking your government exam
All of the above for a one-time payment: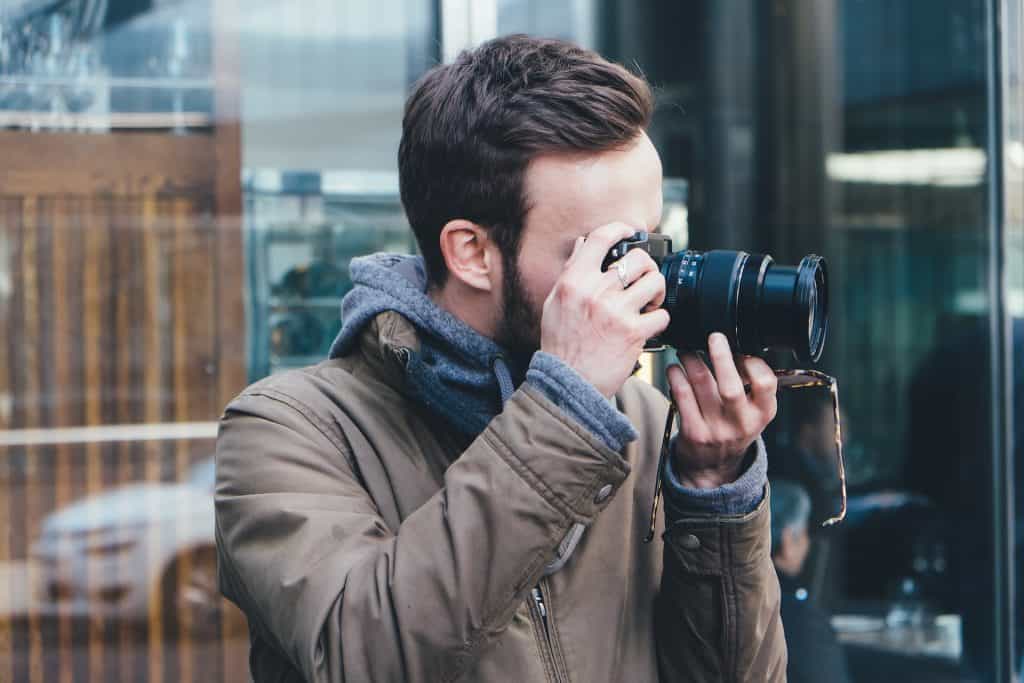 People who are new to the security profession are required to complete a 50-hour private investigator training course that is specifically designed for prospective private investigators in Ontario before they can apply to write the provincial exam.
This in-depth private investigator training program exceeds the syllabus requirements of the Ministry of the Solicitor General.
The 50-hour course is delivered completely online and has been designed to help prepare students to take the Ministry's provincial exam.
Consisting of eight modules, the course will teach key lessons that all students should be familiar with in order to carry out their duties as a private investigator in accordance with the Private Security and Investigative Services Act, 2005 (PSISA).
Upon completion of our Private Investigator course, students will have a solid foundation to begin a career in investigations.
Read our comprehensive guide "Become a Licensed Private Investigator in Ontario" for more details.
Individuals with prior private investigator training and experience can apply for an exemption from training or exemption from training and examination if they meet specific exemption criteria and are within applicable timelines.
Exemptions are processed through the Registrar, Security Services Act. Please contact customer service to determine if this applies to you.
Topics for the private investigator training course are as follows:
Introduction to the Private Investigator Course and Government Testing Requirements/Procedures
Introduction to the Private Investigation Industry
Provincial and Federal Statutes
Criminal and Civil Law
Investigative Techniques
Principles of Ethical Reasoning and Decision-Making
Key Principles of Communication and Interaction
Self-Management Skills
When you are a licensed private investigator there are a variety of jobs that you will be able to pursue.
The official descriptions of what your license allows you to investigate include:
The character or actions of a person
A person's business or occupation
The location of a person or property
HOW DO I BECOME A PRIVATE INVESTIGATOR?

To become a private investigator in Ontario, you must first purchase and complete a private investigator training course. Once you've completed the required 50 hours of online study you'll be able to register for the Ontario Private Investigator Licence Exam using the Training Completion Number we provide to you.

The passing mark for the private investigator test is 77% (46/60). When you pass, you can apply for a private investigator licence. If you fail, you can take the test again as many times as necessary, but you must pay the full test fee for each attempt.
CAN I GET A LICENCE THAT ALLOWS ME TO WORK AS BOTH A SECURITY GUARD AND A PRIVATE INVESTIGATOR?

Yes. This is called a Dual Licence. You must complete our Dual Course and pass both the SG and PI exams. Many of our students complete the Security Guard course first, write and pass that exam, then complete the Private Investigator course and pass that exam. Then they apply for a Dual License.
WILL I GET A CERTIFICATE AT THE END OF MY COURSE?

Yes, all graduates receive an official Training Certificate. Training Certificates include the following information:

Student name;
Training entity name;
Type of training completed (i.e., security guard and/or private investigator);
Date training completed; and
Signature of training entity representative.
WHAT'S THE DIFFERENCE BETWEEN A SECURITY GUARD AND A PRIVATE INVESTIGATOR?

A security guard is meant to be visible and provide a sense of security to those around him or her. Guards are trained to address dangerous situations and have full knowledge of First aid and CPR. A Security Guard is trained to observe, report and enforce private property rules.

Private investigators on the other hand are typically employed to investigate the actions or whereabouts of individuals. They can follow individuals and gather information at the direction of their clients. Unlike security guards, investigators do not provide private property protection.
I ALREADY HAVE A SECURITY GUARD LICENSE OR PRIVATE INVESTIGATOR LICENSE FROM OUTSIDE OF ONTARIO. DO I NEED AN ONTARIO LICENCE TO WORK IN ONTARIO?

Yes. An Ontario licence is required in order to work as a security guard and/or private investigator in Ontario. If you hold a valid security guard licence or private investigator licence from another province or territory and if that licence was issued to you after successful completion of training and/or testing you may be exempt from training and testing in Ontario.

Please contact customer service to determine if this applies to you.